The Truth about Investing in Venture Capital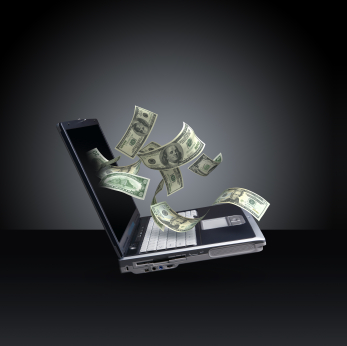 Venture capital is the substrate that has traditionally nurtured fledgling technology companies. A robust VC community with money to spend is fundamental to the availability of technology risk capital. But the health of VC coffers depends on the confidence of investors in VC funds, and investors look for strong prospective ROIs. What's the outlook for future return on investment in venture capital?

Returns on investment in venture capital funds has gyrated wildly, from 95% average annual rates of return on 1996 vintage funds to (3)% average IRRs on 1999 vintage funds. Has venture capital as an investment category seen its best days? Or could this be the right time to get into the game at a good price?

Despite largely negative returns for funds established in the 1999-2001 period, more money keeps pouring into venture capital from savvy investors. Top money managers at universities, pension funds, and a myriad of other institutions continue to ratify venture capital as a must-buy investment class, attracting approximately $26 billion in fresh money over the past 12 months.

Later stage Private Equity and LBO funds have been dominating the center of the financial stage since the VC "crash" of 2000. PE funds will attract approximately $250 billion in new money this year, and their average deal size has grown from $250m in 2002, to $4 billion this year. But many observers feel that PE has peaked – more than 60% of PE investments are re-sold to other PE firms, in a pyramid of price escalation that can't continue forever. Is Blackstone's IPO a confession that PE partners' best exit now is to sell out? Which sector is the most likely to see the best returns over the next decade, VC or PE?

Successful venture capital investing depends on healthy IPO and M&A markets for liquidity events. The evaporation of the IPO market at the beginning of this decade shook the industry to its roots – but the number of IPOs globally has increased every year since 2001. Still, even in healthy markets, do VC returns adequately compensate for their high risk?

Competition between rival VC sector investing is heated: what stands the best chance for returns, Asia? India? Biotech? Cleantech? Distressed? Or other fund flavors?

Who should attend this unique event: Angel Investors, Foundation Investment Officers, Family Office Managers, Investment Advisors, Private Wealth Managers, and everyone else interested in the inside scoop on the elite world of VC investing.
Register Online
Location: Computer History Museum--1401 N Shoreline Blvd., Mountain View, CA 94043-- www.computerhistory.org
Date: Thursday, January 31, 2008
Time: 6:00pm - 9:00pm
Registration Fee: $35 per person.
Questions: HBSTech | 650-566-0849


Steve Bengston, Managing Director of Emerging Company Services at PricewaterhouseCoopers is the moderator for this event. The Executive panel includes:
Alan Chang, Principal and Managing Director, Capricorn Investment Group
Randy Domolky, Managing Director, GKM Newport
Matt Garfunkle, Principal, Secondary Investments, Pantheon Ventures
Jamie Hale, Partner, Oak Hill Investment Management
Laura Roden, Founder & Managing Director, VC Privé, LLC
Susan Woodward, Founder and Principal, Sand Hill Econometrics
Event Sponsor

WealthPlan ~ A Law Practice Dedicated to Family Wealth Preservation
Panelists Bio's
Steve Bengston, Managing Director of Emerging Company Services, PricewaterhouseCoopers
Steve is a frequent speaker at venture capital industry events and host of the quarterly "Money Tree" survey presentations in the Bay area. He works closely or sits on the Advisory Board at Time Domain Systems, SDForum, Financing Partners, and the Stanford/MIT Venture Lab. He has taught classes on funding and running start ups at UC Berkeley, Santa Clara University, Hastings Law School, and Stanford, and is active in a variety of other organizations in the Bay Area targeting entrepreneurs and investors. Steve has a BA in Economics and an MBA from Stanford University.
Alan Chang, Principal and Managing Director, Capricorn Investment Group
Capricorn is the investment arm of Jeff Skoll, who in 1996 became the first president and first fulltime employee of eBay. Mr. Skoll is also the founder of the Skoll Foundation, and CEO of Participant Productions, which produced the documentary "An Inconvenient Truth" and in 2005 produced the films "Good Night, and Good Luck," "North Country,""Syriana," and "Murderball," which were nominated for a combined 11 Academy Awards. Alan oversees Capricorn's multi-asset class portfolio of investments in Asia and also executes investments in venture capital funds. Prior to Capricorn, Alan was an Associate at DFJ New England, and an Analyst at Montgomery Securities. Alan received a M.B.A. from Harvard Business School and a B.S.E. from Duke University, graduating cum laude with a triple major in Electrical Engineering, Computer Science and Art History.
Randy Domolky, Managing Director, GKM Newport
Randy is a Managing Director of GKM Newport, managing their venture capital fund-of-funds business. GKM Newport manages over $1 billion in venture capital fund commitments for institutions and wealthy families. GKM's elite group of venture capital fund managers includes the backers of Akamai, Dell, Hotmail, Skype, and Yahoo. Mr. Domolky is a seasoned technology and venture executive with over 15 years of experience in management, business development and financial roles. Before joining GKM Newport he founded and ran Liquid Capital Group, to provide access for high net worth individuals and families to top venture funds and superior emerging information technology companies.
Matt Garfunkle, Principal, Secondary Investments, Pantheon Ventures
Pantheon is a leading global private equity primary and secondary fund-of-funds manager. The firm works to develop and implement private equity investment strategies for more than 260 institutional investors, including public and private pension plans, endowments, foundations, and family offices. Matt assists in the sourcing, evaluation and monitoring of North American secondary investment opportunities. He also participates in fund monitoring, firm marketing and client reporting. Previously Matt worked with Cambridge Associates in their Boston and Menlo Park offices. Matt is a Chartered Financial Analyst with a BA in History and Economics from Brown University.
Jamie Hale, Partner, Oak Hill Investment Management
Oak Hill Investment Management manages more than $11 billion and provides highly customized and integrated asset management services to a small group of prominent entrepreneurs, endowments, foundations, corporations, pension funds, and global financial institutions, founded upon the values of its lead investor Robert M. Bass. Jamie concentrates his efforts on secondaries, direct investments, and private equity manager selection. Prior to joining OHIM, Jamie was a Principal in Oak Hill's direct venture practice and an investment banker at Lazard Freres & Co. Jamie holds a B.A. in Economics and Government from Bowdoin College and an M.B.A. from Harvard Business School.
Laura Roden, Founder & Managing Director, VC Privé, LLC
Laura is Managing Director of VC Privé, a placement agent representing high quality venture capital funds which are open to investment by private accredited investors. Ms Roden was previously Managing Director of The Angels' Forum, a leading investment group focusing on early stage technology ventures; CEO of the Silicon Valley Association of Startup Entrepreneurs (SVASE); and CFO of several technology startups and larger corporations in the telecommunications and media industries. She is a graduate of both Harvard College and Harvard Business School.
Susan Woodward, Founder and Principal, Sand Hill Econometrics
Susan is a financial economist specializing in the organization and performance of securities markets. She has served as the Chief Economist of the U.S. Securities and Exchange Commission and the Chief Economist of the U.S. Department of Housing and Urban Development. She has taught finance at the Stanford Law School, the University of Rochester Business School, and University of California at Los Angeles. Before founding Sand Hill Econometrics, Woodward was Executive Vice President and Chief Economist of OffRoad Capital, an Internet-based investment bank specializing in later-stage private equity placements, where she designed a system for auction pricing of private equity offerings. Woodward received both her B.A. and Ph.D. in Financial Economics from the University of California, Los Angeles.